Our Eco-Friendly material is hard-wearing, water-resistant and reusable. It's made from natural materials giving it both eco-cred and the cool factor. Plus it's Guilt-Free and Vegan.
We mix Style with Sustainability. You're saving our precious planet from plastic loaded landfills, and look amazing while doing it. They are fashion forward, chic, and functional (no more frumpy canvas bags!). Now you can stay on-trend while being totally ecological.
Spacious inner compartments made of organic blended cotton are great to carry to commute or travel

Our bags complement the fashion-forward and eco conscious consumers of today.
Design & Luxury meet sustainability.

Height: 14", Width: 13", Depth: 6", Full Height till Strap 30"

The bag can be hand-washed or wiped clean. Wash in room-temperature water using a mild detergent or ocean safe soap. Be sure to rinse thoroughly and reshape before drying. Do not wash straps.
Why choose the Beyond Tote?
Cruelty Free

Consciously Created

Washable Bags

Light- weight

Reduced Carbon
a material like no other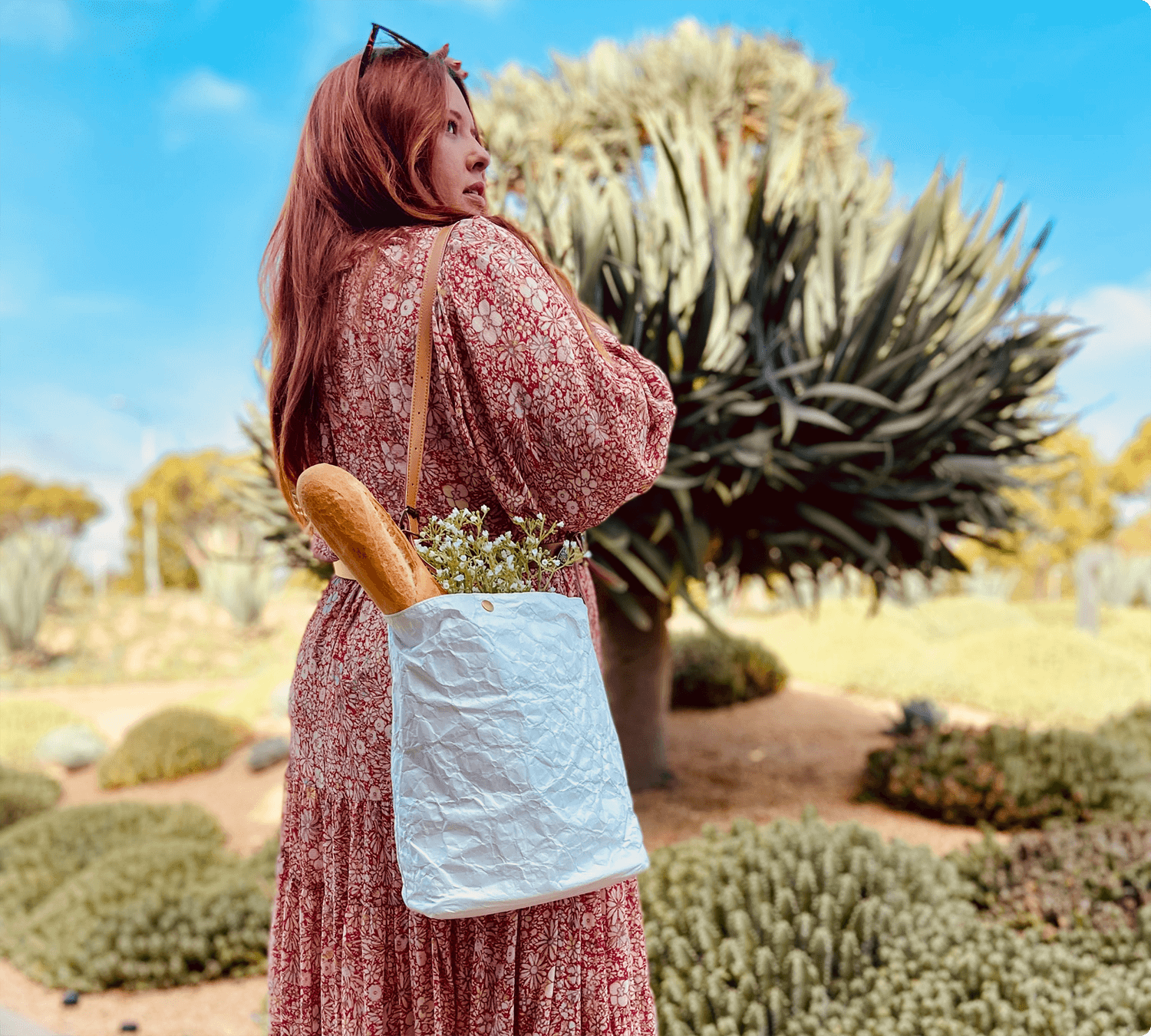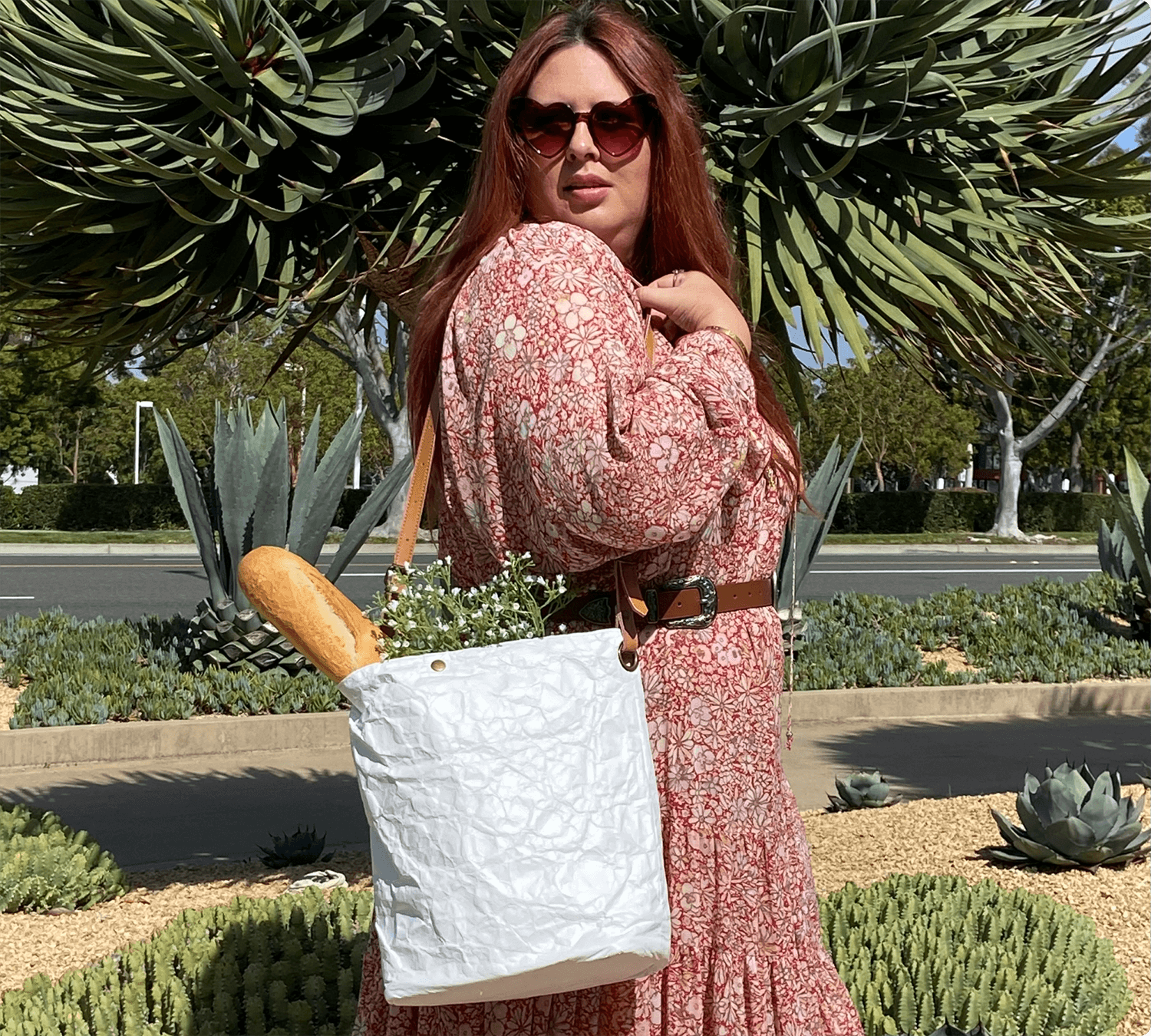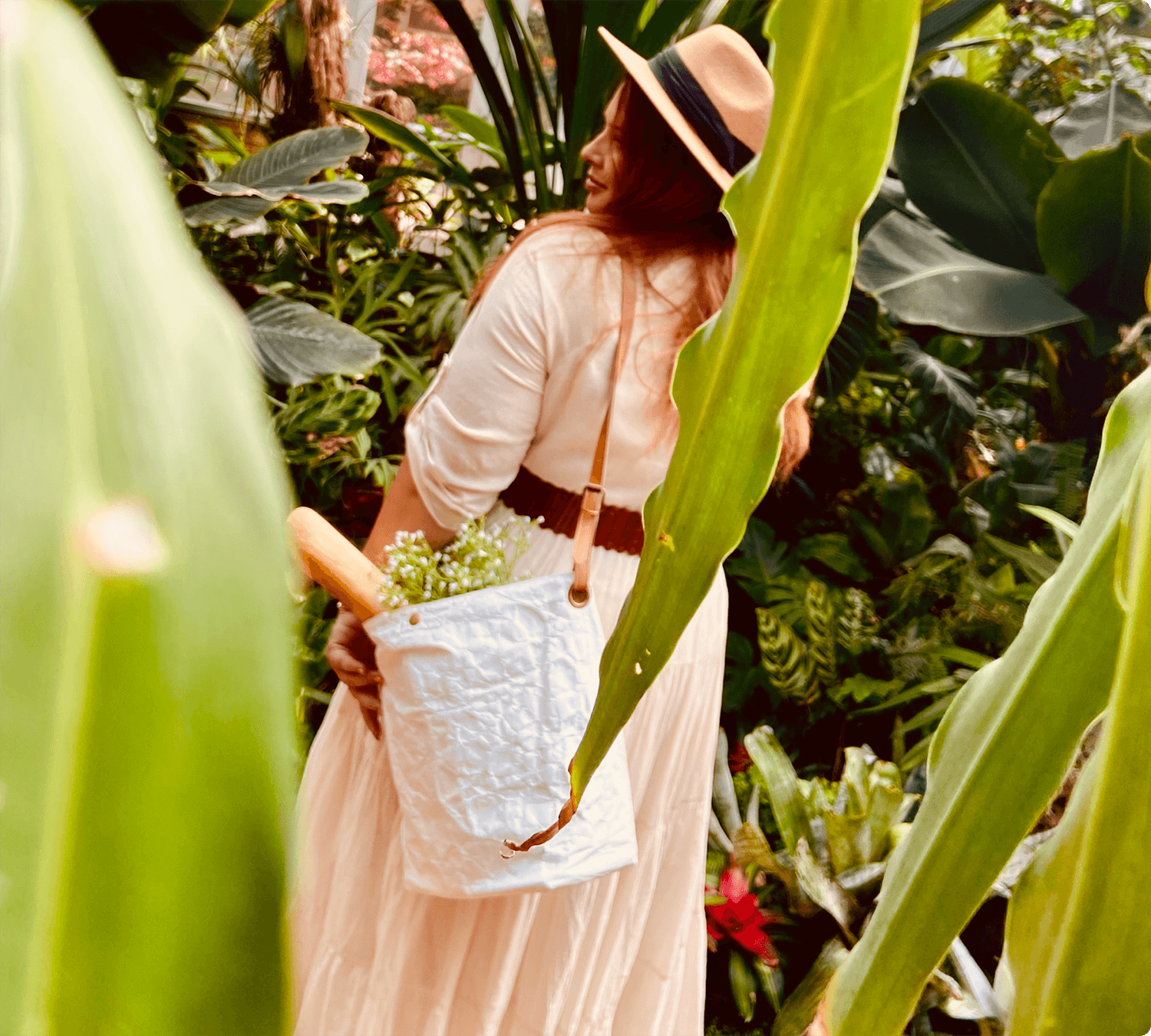 01
Surface Material
The surface of our bags is treated without any of the harsh chemicals used while tanning or processing leather. This process and in turn the material makes it sustainable.
02
Liner
All our bags are lined with all natural materials like cotton / jute, which are free from animal products. It has a soft and refined appearance making the bags feel luxurious with little care required, compared to leather bags.
03
Closer to Nature
Our bags are extremely durable and low maintenance. The surface is made to absorb scratches, wash off stains and dirt, which gives you the freedom to live worry-free.
My New Bag
I have a bad shoulder.. needed a light but pretty bag..
this is a nice bag. I am not sure how long it will hold up.. but do have faith I will see a long term gain on my expense.
The white is bright.. the shape perfect.
Can't wait to use it next spring. I love the look!
Gift
Gave this beautiful tote to my daughter. She loved it!!
Cute bag!
I really like this bag… I was looking for something casual and I wanted bright white… it fit my needs. I would buy another if it were offered in a bigger size. And Cust. Svc. Was GREAT! Thanks Footprint!
Thank you so much for your feedback and choosing a sustainable product and shopping local. Hope you have a wonderful summer and enjoy your new bag.
Great bag!
I love this bag! It is beautiful, well and thoughtfully made, light and comfortable cross body, hand held and worn at the shoulder.
Hello,
Appreciate you taking the time to provide your feedback. It is very important for a small business as ours to know that our customers are satisfied and love our products while continuing to protect the environment.
I am delighted to hear that you love the Beyond Tote. I hope you enjoy it this Summer season. Thank you for choosing a sustainable and eco-friendly product and making an impact with your choice.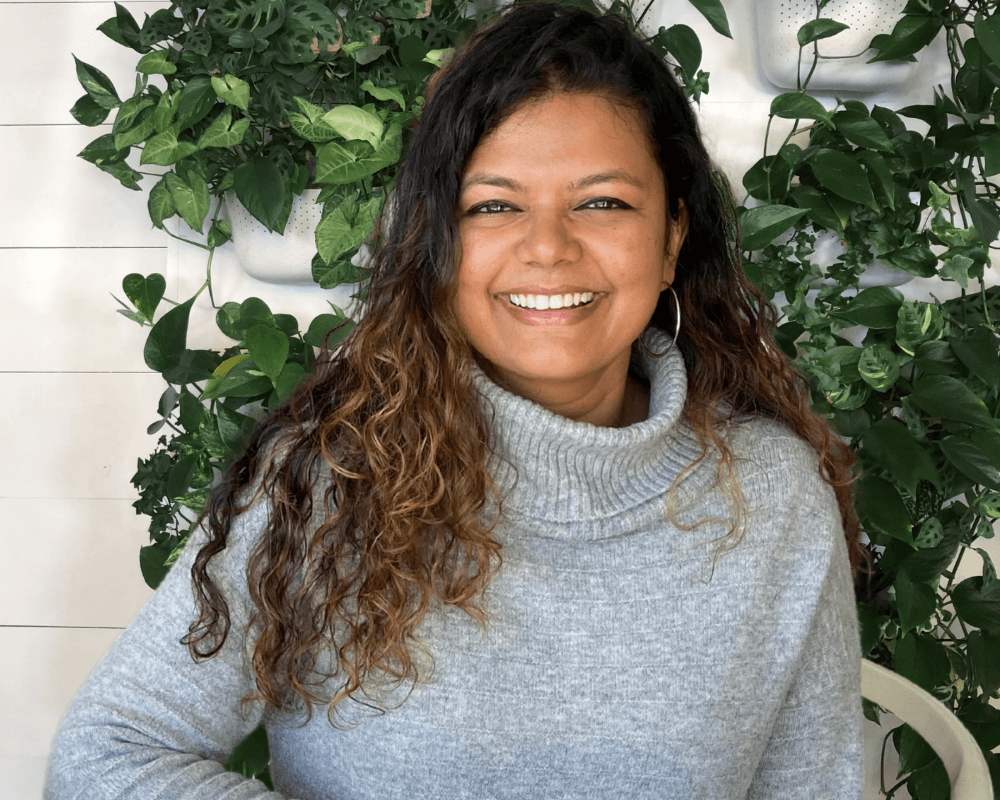 A Note From The Founder
Sonam S.
Footprint is all about choosing Life over Lifestyle, while still being fashion forward. I want you to feel proud just as I do every time I use any of my products. I know you will love The Beyond Tote Bag, just as much as I do.
Faq's
frequently asked questionS
Where is my order shipping from and by when will I receive it?

All orders are packaged by ourselves and are shipped out straight from Southern California within 48 hours of placing the order.

Do you offer expedited shipping?

Yes we offer priority shipping, which you can choose at checkout.

Are your products sustainably produced?

Yes, from design concept to final product, every step of the manufacturing and production process is thoughtfully managed and considered. We strive to reduce our environmental impact throughout every stage and replace one-time use products.

How do I maintain / take care of my Beyond Tote?

Each package comes with a care instruction card, but your bag is hand-washable. You can spot clean or clean the entire bag and set it out to dry. Lastly, we strive to be sustainable in all aspects and hope that you do too and do not use any harsh chemicals while cleaning your eco-friendly bag.

What is your warranty policy?

We have a standard 30-day return policy, as long as The Beyond Tote is not used, you may return it for a refund.